KUA Earns High Customer Satisfaction
KISSIMMEE, Fla., June 14, 2017 – Maintaining high system reliability and protecting the environment while having knowledgeable and courteous employees helped Kissimmee Utility Authority increase overall customer satisfaction in 2017, according to the results of a customer survey released today.
The 48-question survey, conducted by telephone by Cromwell, Connecticut-based research firm GreatBlue Research, Inc., measured customer satisfaction by examining six key factors: customer service, corporate leadership, communications, billing and payment, reliability and price.
Responses were measured on a scale of 1-10, with 10 being the highest.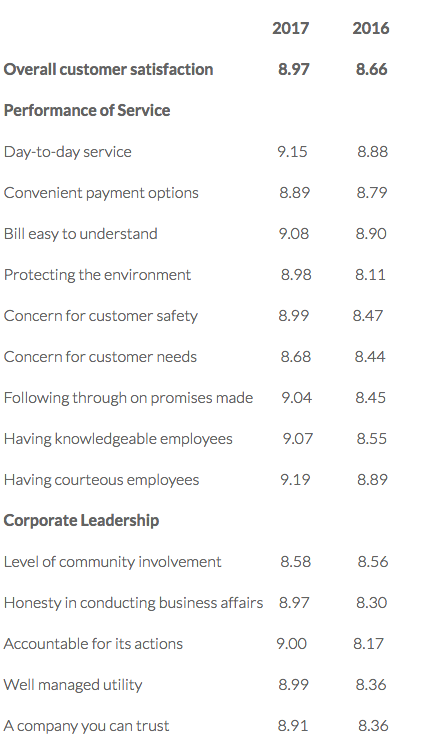 Overall satisfaction increased by nearly four percent in 2017.
Corporate leadership scores increased by 5.8 percent. Survey respondents expressed trust in KUA as an organization, seeing it as a well-run utility that is accountable for its actions.
"We continue to lead the industry in customer service and satisfaction by providing our customers with outstanding service, high reliability and competitive rates," said KUA president and general manager Jim Welsh. "We never lose sight of our most important job – improving the quality of life for our customers."
About GreatBlue Research, Inc.
GreatBlue Research Inc. is a full-service, in-house market and public policy research company utilizing a variety of methodologies, including telephone, email,  web-based surveys, focus groups, and one-on-one interviews.
Founded in 1901, KUA is Florida's sixth largest community-owned utility powering 72,000 customers in Osceola County, Fla.