Digital Surveys
 Early Stage Concepts  .  Packaging  .  Messaging  .  Brand Tracking  .  Logos  .  Customer Satisfaction  
Digital surveys are currently one of the most common methods for collecting data. The reasoning behind this is largely due to the cost efficient nature and ability to collect large quantities of data in a short time period. Digital surveys can be sent to a large number of participants across a wide range of geographic areas and locations and can be conducted and processed quickly. Using our in-house digital survey platform, your fully-customized digital survey could be sent to thousands of potential respondents with a push of a button. Top advantages of the digital survey methodology include:
Ease of Data Collection: Digital surveys can be distributed to large numbers of potential respondents instantly. The survey can be dispersed and completed much faster, especially if there is an incentive for completion. Plus, unlike some of the more traditional methods of research, digital surveys allow for both qualitative and quantitative feedback.
Cost: Traditional survey methods are more time and labor intensive and are more expensive. Digital surveys, on the other hand, are much less labor intensive and, therefore, are less expensive.
Response Rates: In a world where everyone is always on the go, a digital survey allows the respondent to complete the survey on their own time. Additionally, digital surveys allow for total anonymity which alleviates concerns over privacy.
Design Freedom: Digital surveys allow clients to have a greater degree of control over their survey design. Logic, skip patterns, visuals, and question layout can be edited quickly and are completely customizable. Have some logos you need tested? Or a some screenshots of your new website design? Or even a video you want feedback on? Digital surveys allow all of those to be tested and analyzed.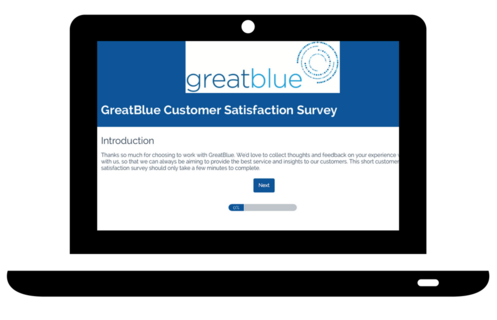 Interested in learning more? Contact us here!